DebtStoppers is excited to announce our partnership with The Balance Project to bring our community support during this unprecedented time.
On August 4th The Balance Project will host a webinar to shed light on the mental health impacts of COVID, how to recognize these signs and receive support services. NAMI – National Alliance on Mental Illness will facilitate this conversation.
The Flower House is locally owned. Kirby spent many years in the floral design world until she decided to take her love of flower design to the next level and open The Flower House. Opening her business  allowed her to pursue her passion for flowers but also gave her flexibility to focus on Wedding & Event Design while working around a busy schedule with her little ones.
50% of The Flower House POP UP TRUCK will be donated to The Balance Project
Research has shown that exercise is an essential part of managing mental health.
Bipolar Disorder–Exercise enhances release of BDNF (brain-derived neurotropic factor) which is known to promote brain health.
Depression–There are many ways by which exercise can help with depression. The primary being that exercise enhances neurogenesis-the creation and maintenance of neurons.
Anxiety– Exercise helps to reduce organic chemicals that are known to cause anxiety.
*Research cited from US National Library of Medicine
Christine Somervill, Ph.D. from NAMI, will bring awareness to the many emotions parents and children may be experiencing, will help parents to understand the impacts it may have on mental health and will teach strategies to utilize while navigating the many challenges of schooling during a pandemic.
The Balance Project and iMPACT have partnered to bring awareness and understanding of mental health and students of color.
Did you know…
•  Art is a great way to express your emotions without words, process complex feelings and find relief
•  Art engagement alleviates anxiety, depression and stress
Ceramic Painting Kit will be dropped off at your home
•   $25 per Ceramic Painting Set
•   Awards for 1st, 2nd & 3rd Place
*Research cited from Mental Health Foundation & Resources to Recover
How do we achieve a healthy work-life balance? How can we add more calm into our work lives? In this webinar, NAMI Chicago will discuss boundary-setting and help participants develop individualized self-care practices.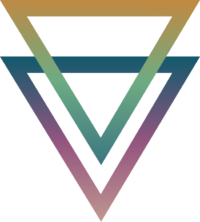 Please join us for our first annual (fingers crossed) in person fundraiser. Your participation and support will build mental health awareness through education and community programming, connect individuals to resources and treatment and work with them to try and eliminate financial barriers to access.