About Us
The Balance Project fills an important need, to help you and/or those you love find and access support and resources needed to build a better balance around mental health and wellness.
Our Purpose
The Balance Project is here to support mental and emotional wellness for you and those you love by offering the following services:
Educational programming to raise awareness and understanding of mental health needs
Support in identifying and accessing resources and treatment
Financial assistance to those in need
Our Vision and Impact
We aim to serve as a resource to those seeking emotional health and wellness support.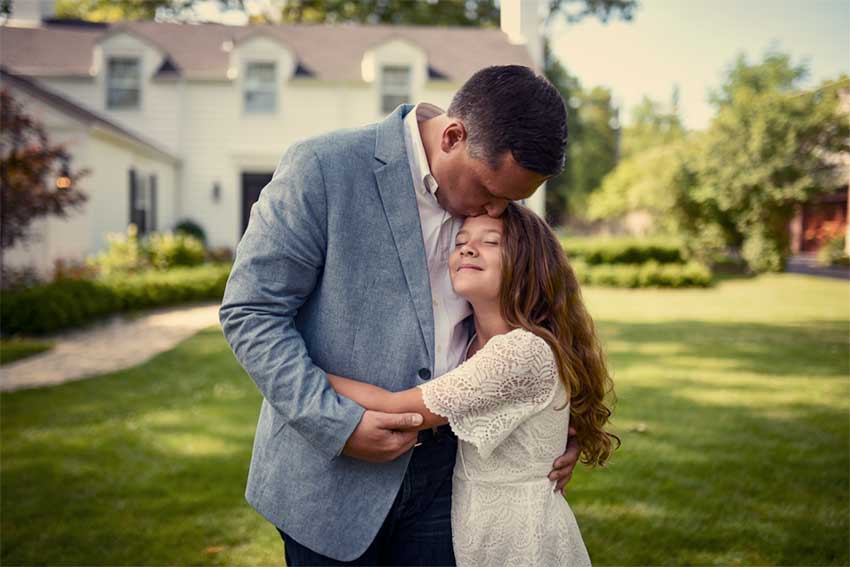 Did you know…
In Northshore School District 112, 25.1% of the students are low income. We estimate that more than one million adults in Illinois experienced serious psychological distress in the past 12 months. 1,066,913 (in IL 2016)
Illinois' state mental health agency spends a very low per capita amount on mental health services, compared to the rest of the U.S. IL – $75 per capita vs. US Average – $129 per capita
More than a quarter of adults who experienced serious psychological distress in the previous year in the U.S. reported an unmet need for mental health care. Almost half of the people with a perceived unmet need reported that they did not receive treatment because they could not afford it.
Youth mental health is worsening. Rates of youth depression increased from 8.5% in 2011 to 11.1% in 2014. Even with severe depression, 80% of youth are left with no or insufficient treatment
1 in 5 Adults have a mental health condition. That's over 40 million Americans; more than the populations of New York and Florida combined
Most Americans still lack access to care. 56% of American adults with a mental illness did not receive treatment.
Our Values
Our work is guided by these core values:
Connect:
We work to understand the issues affecting our community and work collaboratively with partners to develop meaningful programming supporting the needs of local families and individuals.
Empower:
We identify trusted mental health professionals who share in The Balance Project mission and can provide support services to participants.
Equality:
We value the importance of respecting every individual by embracing differences and delivering respect to all.
Equity:
We believe in equitable access to care and work to eliminate barriers to support services.
Agueda "Agi" Semrad
Founder/President
asemrad@thebalance-project.org
(723)324-7366
Our founder, Agi Semrad, had a goal of creating a nonprofit organization focused on bridging the gap to accessing mental health support services to the community.  With a background in Education and a Masters in Community Counseling she became aware of the disparity of support resources and wanted to meet that need.  She is passionate about equality, mental health, child development, and the overall well-being of children and families.  Agi tries to maintain balance and well-being by focusing on the activities and work that are meaningful to her as well as spending quality time with those she loves, and leaning on healthy relationships and professional guidance to provide support and reassurance.
Chrissy Skillrud
Director of Operations
e-cskillrud@thebalance-project.org
(723)324-7366
Chrissy Skillrud is dedicated to helping others find a more mentally balanced life. She has enjoyed creating relationships and helping in various nonprofits and educational boards as a way to connect and serve her community. Chrissy's academic background is in Graphic Design and has worked in a large advertising agency for 10 years. She has more recently worked as a freelancer while raising her three girls for the last 10 years. She feels the most balanced when practicing gratitude, self-care, and on-going therapy to maintain a healthy mindset.
Lesley Kiferbaum
Director of Programming
info@thebalance-project.org
773-653-2377
Lesley Kiferbaum is passionate about making a difference and has dedicated her life to giving back through various leadership roles. She understands the importance of daily balance and being able to have access to mental health resources. As a social worker in an underprivileged community she witnessed first hand the impact financial struggles have on mental health and overall wellness. She is excited to provide communities with services to meet these needs through The Balance Project. Lesley holds a B.A in Anthropology from the University of Michigan and a M.S.W from the University of Chicago. She has spent the last 20 years focused on helping build one of the largest private non profit organizations focused on gastrointestinal cancer research and real estate education. Lesley is a mom of 4 and is always planning the next adventure for her family! She finds balance through tennis, yoga and spending time with family and friends.
Sofia Konstantinou
Director of Development
info@thebalance-project.org
773-653-2377
Sofia Konstantinou recognizes the importance of mental health support and the immeasurable impact it has on one's life. She has spent many years supporting organizations to meet the needs of those affected. Sofia is dedicated to The Balance Project's mission and cultivating rapid growth to provide support to as many people as possible through financial assistance, education, and distinct programming. Sofia is actively involved in advocacy work and sits on multiple boards that are focused on improving lives in their respective communities. She has a background in Marketing and Public Relations with a focus in Healthcare. Sofia holds a B.S in Marketing and Management, and an MBA from DePaul University. She is a mom of 3 and maintains balance and well being through fitness, mindfulness techniques, tennis and spending time with her family and friends.
Caitlin Lewin
Director of Research and Education
info@thebalance-project.org
773-653-2377
Caitlin O'Grady is passionate about challenging structural inequities. She strongly believes that all individuals, regardless of income and insurance status, should have access to the necessary resources to promote their emotional wellness. Caitlin is committed to research focused on facilitating access to free, long-term culturally appropriate mental health services among underserved populations. Caitlin is a licensed clinical social worker and holds a PhD in Social Work from the Jane Addams College of Social Work, at the University of Illinois at Chicago. She finds balance through engaging in fulfilling work and surrounding herself with supportive family and friends who inspire her to advocate for change.
Carly Jones
Director of Governance
info@thebalance-project.org
773-653-2377
Carly Jones understands the importance of finding a balance between your own wellbeing and giving yourself to others. It is a constant struggle to take care of one's mental health and the mental health of the people around you. She strongly believes and is dedicated to making sure mental health support is available to everyone and that the stigma of asking for help is taken away and there is a more open dialogue. Carly is a real estate advisor with Engel & Völkers Chicago North Shore. She holds a law license, having previously worked as a litigation attorney at two major firms in Chicago. She has a B.A. in English and Political Science from the University of Michigan, holds a JD from Loyola University Chicago, and a LLM in Health Law from DePaul University. She is a mom of 2 girls and is learning to maintain a balance between work and family. She enjoys running, playing tennis, reading, spending time with her girls and her husband, and her house full of animals.
Jesse Lewin
Director of Communications & Public Strategy
info@thebalance-project.org
773-653-2377
Jesse Lewin developed a passion for the education, wellbeing and development of children during his eight years working at a summer camp and then as a fourth grade teacher. His background is in international studies and Latin American literature. He tries to maintain balance by spending time outside, running and leaning on inspirational mentors.
Stefanie Bell
Director of Community Relations
info@thebalance-project.org
773-653-2377
Stefanie Bell is a Licensed Clinical Social Worker who feels passionate that balance is an integral part of achieving emotional wellness. For the past 20 years she has provided advocacy and clinical interventions in hospital settings, high schools and more recently in private practice. Through her work, she has witnessed the gaps of services, education and support that could impact the well being of individuals and entire communities. She connected with the mission of the Balance Project for that reason. Stefanie holds a BA in Psychology from Emory University, a Masters in Psychology from Boston University and a Masters in Social Work from University of Chicago.  Her balance is finding the perfect mix of work, exploration, quality time with her husband, kids  and friends, walking her dogs, fitness, racket sports and just a little bit of quiet time everyday.
Megan Ziberstein
Director of Finance
info@thebalance-project.org
773-653-2377
Curabitur vulputate arcu odio, ac facilisis diam accumsan ut. Ut imperdiet et leo in vulputate. Sed eleifend lacus eu sapien sagittis imperdiet. Etiam tempor mollis augue, ut tincidunt ex interdum eu.
David Kepley
Director of Information Systems
info@thebalance-project.org
773-653-2377
David Kepley understands that mental health is a difficult thing to balance within our fast-paced world. People's desire to be everything to everybody or simply just not feeling up to par with those around us can distract us from the blessings that are all around us. David sees The Balance Project as a means of reaching out to those having trouble seeing those blessings through the obstacles of life to give them resources to find their way back into balance. David has been in a wide variety of industries including FinTech, entertainment, and medical. He started the Dallas Dads Group for fathers wanting to socialize with other fathers and their children. He helped to build the library of the Christian Leadership Institute of Rwanda (CLIR) and volunteers with Feed My Starving Children, P.A.D.S, and Helping Hands. David holds a B.S. from Illinois State University. He has been married for fifteen years, and is a father to two grade school boys. Maintaining his own mental health is always at his best when he is praying and serving others.
Jody Schrimmer
Director of Inclusion
info@thebalance-project.org
773-653-2377
Jody Schrimmer has been an educator for 13 years, but has been an advocate for various marginalized groups from when she was a teenager. Jody started her professional career working in NYC for Agenda for Children Tomorrow, a children's advocacy group in she has been researching race, equity, and how one's racial identity impacts their academic career for my Ph.D. In the midst of doing that research, she has also been a mentor to several teenagers who are the first generation to college through the Schuler Foundation. She helps to guide them through their first two years of college to ensure that they graduate. Jody currently works at Evanston Township High School as an English teacher and runs college counseling workshops in the summer. In addition to her career and volunteer interests, Jody's family and faith are very important to her. Through it all, Jody has learned the importance of mental health and having access to the necessary support systems.
Help us help others by supporting The Balance
Project today.
Follow us and share our news on social media